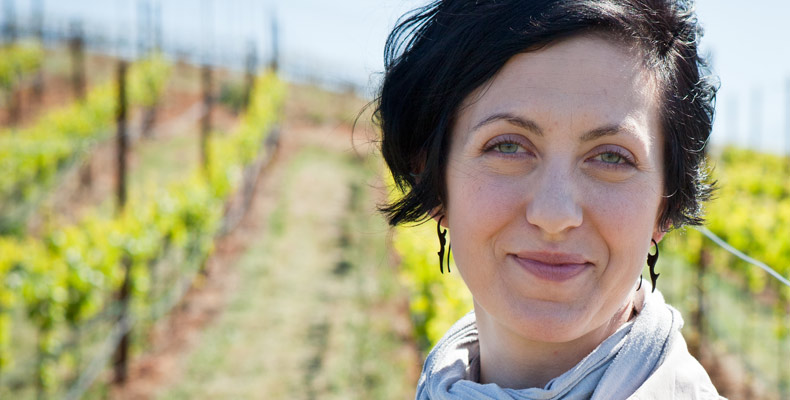 Gabrielle Shaffer
Viticulturist
The Boots on the Ground
Gabrielle Shaffer brings a wealth of diverse experience in the wine industry to Stagecoach Vineyard, which helps to maintain the high quality fruit that Stagecoach has become famous for. As a level 3 Sommelier, she knows a good wine from a great one and has applied this—coupled with her UC Davis education and Midwest work ethic—to Stagecoach Vineyard since 2011. Mindful of every last vine here, she is serious about attention to detail and works tirelessly to fine-tune each vintage into a masterpiece.
"Stagecoach Vineyard is a magical place that has all the stars aligned to be the best of the best in premium vineyards.

With the most extreme terroir of Napa Valley, Stagecoach fruit allows some of the greatest winemakers in the world to show off."
Each of the vineyard's nearly 200 blocks is farmed by hand for 80 different wineries to accommodate its diverse terroir. As viticulturist to such a large and varied property, Gabrielle is fluent in the language of extremes such as aspect, slope, direction, and how they combine to create world class fruit. She understands exactly what style each winemaker seeks, what farming practices are required to achieve that style, and communicates with Esteban LLamas, our vineyard manager, and his foreman to execute each farming plan. With her own specialized teams, she directs grapevine nutrition, irrigation, and vine health practices.