Bordeaux Region
Blocks M1, N, S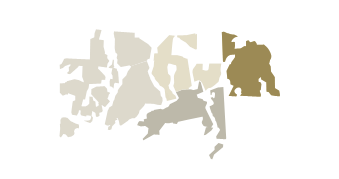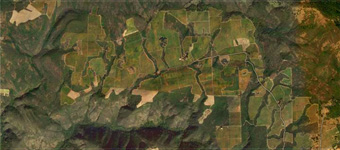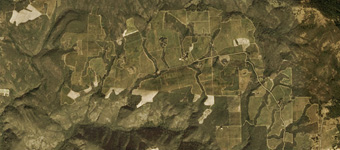 View Regional Map
List of Vineyard Clones
Varietal
Clone
Cabernet Franc
17
Cabernet Franc
214
Cabernet Franc
312
Cabernet Franc
327
Cabernet Franc
332
Cabernet Franc
628
Cabernet Franc
Sanders
Cabernet Sauvignon
2
Cabernet Sauvignon
4
Cabernet Sauvignon
7
Cabernet Sauvignon
8
Cabernet Sauvignon
15
Cabernet Sauvignon
169
Cabernet Sauvignon
191
Cabernet Sauvignon
337
Cabernet Sauvignon
341
Cabernet Sauvignon
412
Cabernet Sauvignon
685
Cabernet Sauvignon
5197
Cabernet Sauvignon
29 (Niebaum-Coppola)
Cabernet Sauvignon
30 (See) + rootstock
Cabernet Sauvignon
31 (Mondavi – To Kalon) + root stocks
Cabernet Sauvignon
685/31
Cabernet Sauvignon
See
Cabernet Sauvignon
Weimer
Chardonnay
15
Chardonnay
17
Chardonnay
Wente
Grenache
Alban
Malbec
8
Malbec
9
Malbec
19
Malbec
595
Malbec
596
Malbec
598
Marsanne
575
Marsanne
Tablas Creek
Merlot
3
Merlot
6
Merlot
181
Merlot
314
Merlot
343
Merlot
347
Petite Sirah
4
Petit Verdot
2
Petit Verdot
400
Petit Verdot
1058
Roussanne
468
Sangiovese
PEPI
Sauvignon Blanc
1
Sauvignon Blanc
6
Sauvignon Blanc
18
Sauvignon Blanc
28
Sauvignon Blanc
30
Syrah
7
Syrah
174
Syrah
383
Syrah
470
Syrah
525
Syrah
877
Syrah
Alban
Syrah
TC-A (99)
Tempranillo
Pasquera
Tempranillo
RD
Viognier
1
Viognier
642
Viognier
Pride
Zinfandel
Aldo/Crane
Napa County Soil Series
Guenoc-Rock outcrop complex.
Soil characteristics
This area, which predominantly covers the southeast part of the vineyard, is characterized by deep red/yellow/pink clay loam with less rock than other areas on the vineyard. It was originally planted in 1870 by German settlers due to its somewhat less rocky soil.
Topography
The crew refers to many of these blocks as "Las Olas," or "The Waves," to describe the undulating landscape. The rolling, south-facing hills give warmer exposures to Cabernet Sauvignon, Merlot, and Syrah, while Malbec and Merlot thrive on the northern facing hills.
Climate
This area's name and climate reflects its similarities to the Bordeaux region of France. Overall, the temperatures are cooler in this part of the vineyard than in the other regions. The proximity to Rector Canyon pulls in cool marine air in from Napa Valley on foggy nights and collects cool air draining out of Foss Valley on clear nights.
Resulting fruit
These exposures and temperatures contribute to the delicate acid and sugar accumulation of these grapes, resulting in complex, elegant wines.