Heart Of Stagecoach Region
Blocks L, M2-6, P, Q, T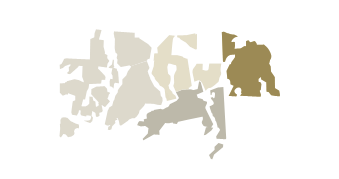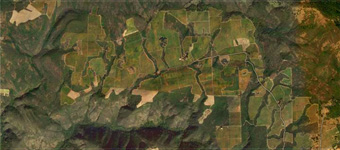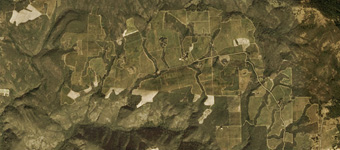 View Regional Map
List of Vineyard Clones
Varietal
Clone
Cabernet Franc
17
Cabernet Franc
214
Cabernet Franc
312
Cabernet Franc
327
Cabernet Franc
332
Cabernet Franc
628
Cabernet Franc
Sanders
Cabernet Sauvignon
2
Cabernet Sauvignon
4
Cabernet Sauvignon
7
Cabernet Sauvignon
8
Cabernet Sauvignon
15
Cabernet Sauvignon
169
Cabernet Sauvignon
191
Cabernet Sauvignon
337
Cabernet Sauvignon
341
Cabernet Sauvignon
412
Cabernet Sauvignon
685
Cabernet Sauvignon
5197
Cabernet Sauvignon
29 (Niebaum-Coppola)
Cabernet Sauvignon
30 (See) + rootstock
Cabernet Sauvignon
31 (Mondavi – To Kalon) + root stocks
Cabernet Sauvignon
685/31
Cabernet Sauvignon
See
Cabernet Sauvignon
Weimer
Chardonnay
15
Chardonnay
17
Chardonnay
Wente
Grenache
Alban
Malbec
8
Malbec
9
Malbec
19
Malbec
595
Malbec
596
Malbec
598
Marsanne
575
Marsanne
Tablas Creek
Merlot
3
Merlot
6
Merlot
181
Merlot
314
Merlot
343
Merlot
347
Petite Sirah
4
Petit Verdot
2
Petit Verdot
400
Petit Verdot
1058
Roussanne
468
Sangiovese
PEPI
Sauvignon Blanc
1
Sauvignon Blanc
6
Sauvignon Blanc
18
Sauvignon Blanc
28
Sauvignon Blanc
30
Syrah
7
Syrah
174
Syrah
383
Syrah
470
Syrah
525
Syrah
877
Syrah
Alban
Syrah
TC-A (99)
Tempranillo
Pasquera
Tempranillo
RD
Viognier
1
Viognier
642
Viognier
Pride
Zinfandel
Aldo/Crane
Napa County Soil Series
Hambright with some Guenoc.
Soil characteristics
The soils found in these blocks are characterized by volcanic red/yellow clay loam mixed with variably sized boulders and fractured, decomposing rock.
Topography
This warm area with gentle south-to-steep-south-facing exposures is one of the best and most typical Cabernet Sauvignon areas of Stagecoach. The slight south-facing slope, rocky but uniform soils, and the location nestled between two ridges all contribute to the ideal setting of this region.
Climate
Although the ridges protect the area from some of the valley breezes, the area is close enough to the mouth of the Napa Valley and Rector Canyon to give it a good marine influence. Most of these blocks are naturally buffered from extreme conditions such as winds and very high or low temperatures. One exception to this is the top of the T blocks (T1-3). These have a very different light brown soil and are perched on a ridge that is almost always above the fog and is completely exposed to both wind and sun.
Resulting fruit
Overall, the Heart of Stagecoach offers a protected site allowing the blocks to grow stronger canopies and develop tannin structures that are perfectly married with rich fruit. Not surprisingly, many stand-alone wines as well as core pieces of blends derive from this area.