Pritchard Hill Region
Blocks A, B, C, D, E, F, G, H, I, GM, J, K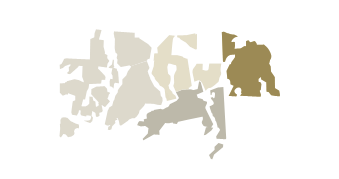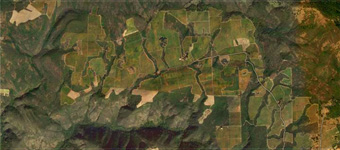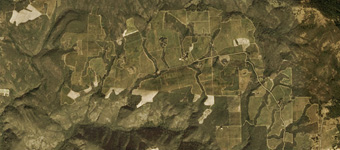 View Regional Map
List of Vineyard Clones
Varietal
Clone
Cabernet Franc
17
Cabernet Franc
214
Cabernet Franc
312
Cabernet Franc
327
Cabernet Franc
332
Cabernet Franc
628
Cabernet Franc
Sanders
Cabernet Sauvignon
2
Cabernet Sauvignon
4
Cabernet Sauvignon
7
Cabernet Sauvignon
8
Cabernet Sauvignon
15
Cabernet Sauvignon
169
Cabernet Sauvignon
191
Cabernet Sauvignon
337
Cabernet Sauvignon
341
Cabernet Sauvignon
412
Cabernet Sauvignon
685
Cabernet Sauvignon
5197
Cabernet Sauvignon
29 (Niebaum-Coppola)
Cabernet Sauvignon
30 (See) + rootstock
Cabernet Sauvignon
31 (Mondavi – To Kalon) + root stocks
Cabernet Sauvignon
685/31
Cabernet Sauvignon
See
Cabernet Sauvignon
Weimer
Chardonnay
15
Chardonnay
17
Chardonnay
Wente
Grenache
Alban
Malbec
8
Malbec
9
Malbec
19
Malbec
595
Malbec
596
Malbec
598
Marsanne
575
Marsanne
Tablas Creek
Merlot
3
Merlot
6
Merlot
181
Merlot
314
Merlot
343
Merlot
347
Petite Sirah
4
Petit Verdot
2
Petit Verdot
400
Petit Verdot
1058
Roussanne
468
Sangiovese
PEPI
Sauvignon Blanc
1
Sauvignon Blanc
6
Sauvignon Blanc
18
Sauvignon Blanc
28
Sauvignon Blanc
30
Syrah
7
Syrah
174
Syrah
383
Syrah
470
Syrah
525
Syrah
877
Syrah
Alban
Syrah
TC-A (99)
Tempranillo
Pasquera
Tempranillo
RD
Viognier
1
Viognier
642
Viognier
Pride
Zinfandel
Aldo/Crane
Napa County Soil Series
Mostly Hambright complex with small amount of Guenoc-Rock outcrop complex.
Soil characteristics
Soils in this region are characterized by red, volcanic soils made up of a boulder-strewn clay loam with a few solid rock outcroppings that have been dynamited to create a more uniform soil base.
Topography
Due to this section's southwestern slopes and location, this is a warm area (great for Cabernet Sauvignon), but with more moderate mid-day temperatures (due to the marine influence) compared with the eastern part of the vineyard.
Climate
What makes this spot completely unique is its position at the very mouth of Foss Valley, overlooking Napa Valley, with a southerly view of the San Francisco Bay. There is usually a steady breeze coming up from the valley, providing more marine influence than the rest of the vineyard – the fog usually arrives here first.
Resulting fruit
All of these factors contribute to the unique terroir of the Pritchard Hill Region, positioning these blocks for ultimate ripening weather. Ripe, bold, and extremely concentrated describes the fruit from this region, which is destined for ultra-premium wines.