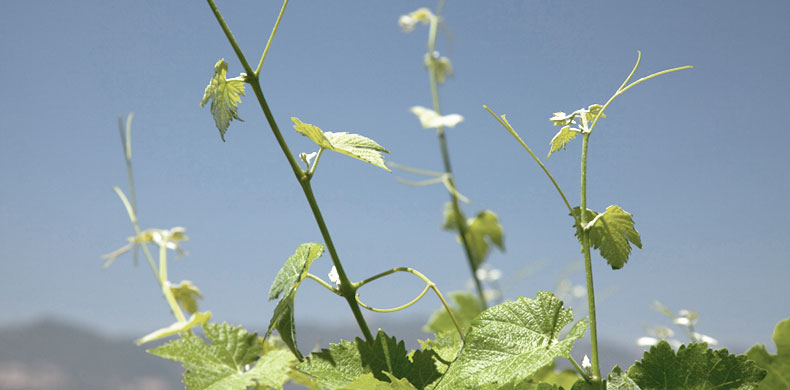 The Future of Stagecoach
At Stagecoach Vineyard, life is always a work in progress, but we have a very clear vision of where we're headed. Simply put, we want to be the most coveted vineyard designate. That's what we work toward every day. And we have a very clear mission to help us achieve that vision: We will create the essence, the core fruit ingredient, of the world's finest wines. By staying true to the soul of Stagecoach and its "extreme terroir," we will change the face of the global wine industry. We will continue to work at the industry's edge, maintaining our fierce attention to detail and making further improvements to our extremely high quality fruit standards. That's our commitment and stake in the ground.
"Opportunities

always outweigh our challenges"
List of Vineyard Clones
Varietal
Clone
Cabernet Franc
17
Cabernet Franc
214
Cabernet Franc
312
Cabernet Franc
327
Cabernet Franc
332
Cabernet Franc
628
Cabernet Franc
Sanders
Cabernet Sauvignon
2
Cabernet Sauvignon
4
Cabernet Sauvignon
7
Cabernet Sauvignon
8
Cabernet Sauvignon
15
Cabernet Sauvignon
169
Cabernet Sauvignon
191
Cabernet Sauvignon
337
Cabernet Sauvignon
341
Cabernet Sauvignon
412
Cabernet Sauvignon
685
Cabernet Sauvignon
5197
Cabernet Sauvignon
29 (Niebaum-Coppola)
Cabernet Sauvignon
30 (See) + rootstock
Cabernet Sauvignon
31 (Mondavi – To Kalon) + root stocks
Cabernet Sauvignon
685/31
Cabernet Sauvignon
See
Cabernet Sauvignon
Weimer
Chardonnay
15
Chardonnay
17
Chardonnay
Wente
Grenache
Alban
Malbec
8
Malbec
9
Malbec
19
Malbec
595
Malbec
596
Malbec
598
Marsanne
575
Marsanne
Tablas Creek
Merlot
3
Merlot
6
Merlot
181
Merlot
314
Merlot
343
Merlot
347
Petite Sirah
4
Petit Verdot
2
Petit Verdot
400
Petit Verdot
1058
Roussanne
468
Sangiovese
PEPI
Sauvignon Blanc
1
Sauvignon Blanc
6
Sauvignon Blanc
18
Sauvignon Blanc
28
Sauvignon Blanc
30
Syrah
7
Syrah
174
Syrah
383
Syrah
470
Syrah
525
Syrah
877
Syrah
Alban
Syrah
TC-A (99)
Tempranillo
Pasquera
Tempranillo
RD
Viognier
1
Viognier
642
Viognier
Pride
Zinfandel
Aldo/Crane
As with any business, the future holds both threats and opportunities. The wine industry faces potential challenges in the state of the economy, climate change leading to potential water shortages, a generation of new wine drinkers with different tastes, and the usual viruses and bugs.
But at an innovative enterprise like Stagecoach, the opportunities always outweigh the challenges. We see great potential in the area of education, such as sommelier summits, and in Stagecoach's growth as a luxury brand.
Just as we are proud of our history and achievements, we are very excited about the future.